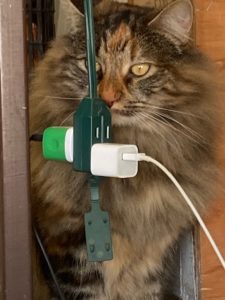 Ten years ago this month we were getting ready to come out with our third Klepto Cat Mystery, Sleight of Paw. Do you remember that book? We had recently published our first book, Catnapped, in print. Yes, our original plan was to produce ebooks—specifically, Kindle books. But pressure to produce the books in print won over and we now offer all of our 71 cat mysteries (cozy mysteries) in both print and for your kindle.
2013 was also the year we established a fan page at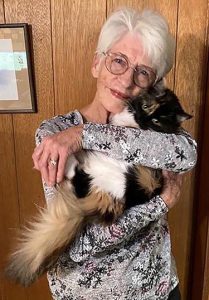 Facebook—KleptoCatMysteries. Since then we've added CalicoCatMysteries.
A lot has happened here in the "factory" over the last 10 years and it's all been good. I'm still able to write and work my way through the publishing process. My publishing team has been steady and loyal. It's been a good ride with great results and I have you, Rags's and Olivia's fans, to thank.
Gracias, Merci, Danke, Mahalo, Grazie and Thank You ever so much.
By the way, 2023 marks my 50th year as a published author—my first piece was published in a magazine in 1973. My first book published in 1978. To date I have published 114 books—71 of them cozy mysteries.
Just so you know, I'm still having fun and the creative juices are still flowing. Watch for at least 6 more stories in 2023.