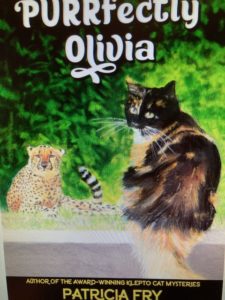 As most of you know, I published my 13th book of the year this month. It's a Calico Cat Mystery called, PURRfectly Olivia. So far it is getting great reviews.
But have you read the new Klepto Cat Mystery–a Christmas Story—Rags Rocks Christmas? I thought I'd share some of the reader reviews:
"Best one yet!" The reader says, "This one shares what Christmas is all about—family, fellowship, helping others in need, hope, love, faith."
"What an awesome way to remind us of the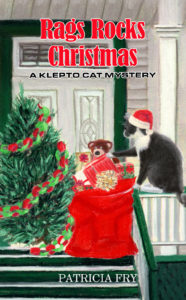 importance of sharing at a time when so many are struggling."
"This book puts caring and sharing back into the Christmas holidays."
"This is the true meaning of Christmas.
"This is probably one of the best Rags stories yet. Ms. Fry has captured the true spirit of Christmas."
"Heartwarming."
"A truly awesome and beautiful Christmas story. This would make a spectacular and beautiful hallmark Christmas special."
Oh, how those nice reviews inspire an author to keep writing.