We've all heard about programs where prisoners are paired with dogs that need homes. There are programs for inmates involving horses and even a program in at least one facility in Massachusetts where prisoners help rehabilitate wildlife. But did you know there are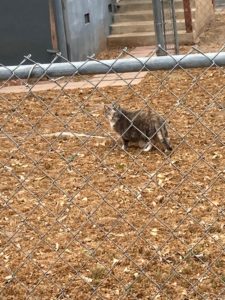 similar programs involving cats. Evidently the oldest such program is in Thailand, but inmates are now adopting cats in prisons in Washington state, Indiana and Idaho, with others just starting or considering such a program.
Why? You might ask. It's good for the cat and it's good for the prisoner. The cats get homes and the inmates have the opportunity to learn responsibility, pride in an accomplishment, what it means to care for another living being and cats are known to be a factor in reducing stress, which is a real plus for people who are incarcerated.
Learn more about such programs here: