A fan of the Klepto Cat and Calico Cat Mysteries brought up a good point last week. She lost a precious cat and she's concerned about adopting another one at her age. She thought maybe she'd adopt a needy senior cat, which could be a good solution—good for the cat and for the senior citizen. Regardless of whether you are young or older and adopt a senior cat or a kitten, I recommend also choose  a godparent for your kitties. We should all have a godparent or a team of godparents for our cats.
I became a godparent to four treasured cats once. I laughed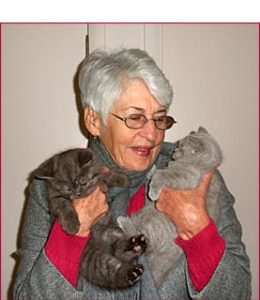 when my friend and neighbor, Johanna, asked me to take on this position—just in case something were to happen to her. I laughed because she was younger than I was and in great health, but I agreed.
Johanna set up a bank account for the cats in my name—in case I couldn't find homes for them and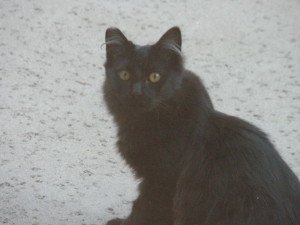 needed to turn them over to a shelter. This would provide a generous donation to the organization. Or it could be used for veterinary care should one of the cats need it.
Well, it wasn't long after I agreed to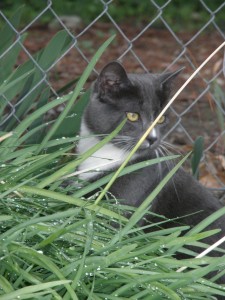 become a cat-godparent that Johanna, at 56, had a stroke and passed away.
I took care of the cats at her home while contacting everyone who knew Johanna, following leads, and so forth to find the best homes for her beautiful cats.
As it turned out, a coworker at the hospital where she worked adopted Lilly. Her brother took home Charlie. A friend of mine embraced Goldie. And her fiancé cared for Nikki for the rest of her life.
Certainly our age should be a consideration when thinking about adopting another cat. But no matter what age your cat is or what age you are, it's always good insurance for the innocent cat if you'd also find a relative or a friend who will take on the responsibility as god parent in case you are no longer able to care for the cat.