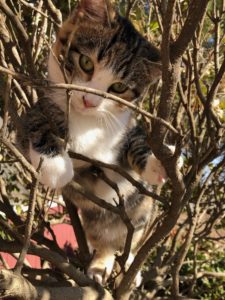 Saturday, October 16, was Global Cat Day and National Feral Cat Day. Another day designed to acknowledge our feral cat population. It is recommended and urged that we all become advocates for cats and that we do what we can to educate others. Many free-roaming, homeless cats are just a little bit of love and kindness and patience away from becoming wonderful and gentle pets—kittens in particular.
If you believe a cat is in trouble–it's roaming the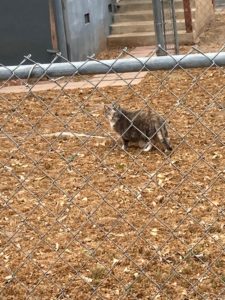 neighborhood, losing weight, doesn't seem to be able to fend for itself, by all means trap the cat and take it to a shelter for care. Or contact a local TNR or TNVR (trap, neuter, vaccinate, and release) group. If you're able to rescue
the cat and take her to a shelter, be mindful of the shelter's policies.
There are no-kill shelters, meaning that the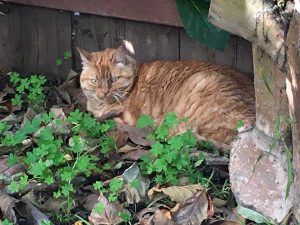 directors and volunteers will do everything they can to treat the cat and maybe even socialize her. Of course, if the cat is ill beyond help or is a danger to the public, they'll do the humane thing in that case, as
well.
Sadly, no-kill shelters evidently also have the right and often stand on that right to refuse admittance to cats or dogs. So the unwanted animal might end up in a kill shelter despite your efforts.
If only we could do more to prevent unwanted cats and dogs and prevent any animal from suffering. It's up to each of us, yet there are still too many who exacerbate the problem by their indifference to the cats they take in and their reckless behavior with regard to the cats.
Be part of the solution to the suffering of helpless cats in America.