We published a book this week. Book 99. Wow!!! But am I resting on my laurels? And deprive myself of all the joy I get from frolicking among the pages of the next fun story? I don't think so. Yup, Book 100 is in the works—Book 54 of the Klepto Cat Mystery series.
If you're interested in my life path as a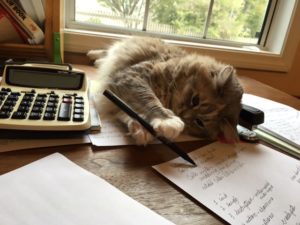 freelance writer/author, visit my websites: https://calicocatmysteries.com and https://kleptocatmysteries.com. You'll learn some of my secrets.
It's been quite a ride from that first book I published in 1978—Hints for the Backyard Rider
I estimate that I've published over five million published words in books. That's not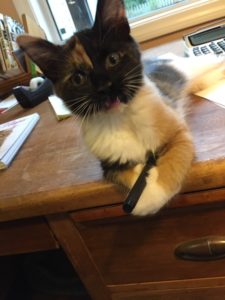 counting my millions of published words during my forty-plus years of article-writing.
Although I have arthritis in my hands and they hurt sometimes, I'm thankful I can still type. I'm especially thankful that we've graduated to the soft-touch computer keyboard (I use the ergonomic one) from manual typewriter I used when I started my writing career. It was pound pound rather than tap tap.
Today I celebrate all my readers—those of you who've been my encouragement, my sounding board, and my friends.