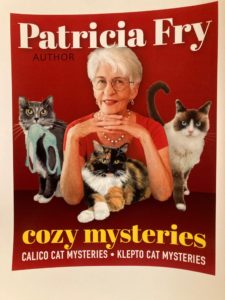 People wonder, now that I'm writing two cozy mystery series with cats, do I ever get the characters mixed up. Do I attribute one of Rags's traits to Olivia and vice versa? Do I actually ever work on two books at once? I have to say "yes" to all of the above.
I start the next Calico Cat Mystery while the current Klepto Cat Mystery is with the beta readers and I work on it while the Klepto Cat story is with the editor. So when we publish the latest Klepto Cat Mystery, I have a
pretty good start on the next Calico Cat Mystery. For example, the pre-publication readers had Book 3 of the Calico Cat series last week and I took the opportunity to start outlining Book 54 of the Klepto Cat Mystery. Most of you know that we published Book 53 of the Klepto Cat Mysteries within the last few weeks. And we'll be ready to publish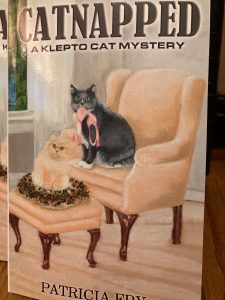 Book 3 of the Calico Cat Mysteries next month.
Now that's just about as close to putting out assembly-line books as a person can get without having a stable of writers, which I don't. Still fans contact me asking, "When's the next book coming out?" It's as if they've waited years for a new story to be developed. Come on, people. I already live and breathe these stories, except when I'm playing with some of my great-grandchildren. I'd say that 6 published books in 9 months is quite remarkable. We published 9 books in 2020. Do you know another author who has reached their 80th year, and who produces as many books as I do on a regular basis?