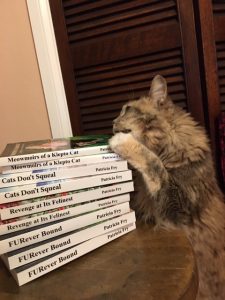 I'd hoped to introduce our new fur-baby, Olivia, to you today—after a 5-week wait to meet her in purr-son. But your introduction will have to wait until Monday, as we haven't met her yet ourselves. Today! It happens today. She's being spayed this morning. Once that's over we'll get a call saying we can pick her up. Since that won't happen until later this morning, and since I like to post the blog early, I've decided to honor a day that should be special to us all—National Paperback Book Day. We missed it by a day as this year it was celebrated on July 30. Is it ever too late to read a book?
Why do we honor the paperback book? Because its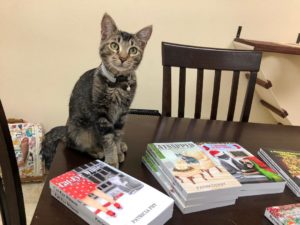 beginnings were every bit as revolutionary as the advent of the e-reader.
Until 1935 books of substance were still being published only in hardcover which made them heavy, cumbersome to travel with, and expensive. Paperback books were available, but evidently they were of poor quality in substance and matter. In 1935 an English man named Sir Allen Lane started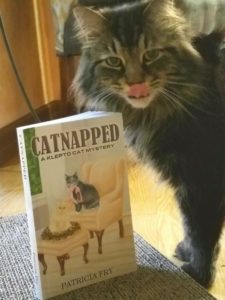 Penguin Books and began publishing paperback books of quality by authors such as Ernest Hemingway and Agatha Christie. He sold three million books that first year.
In America, the craze hit four years later when Simon and Schuster published their first paperback. The Pocket Books measured 4 x 6 and sold for 25 cents (compared to the $2.50 price of a hardcover book at that time). Was the world ready for this innovation? It seems so as they sold 1.5 million Pocket Books their first year. They published such authors as Shakespeare,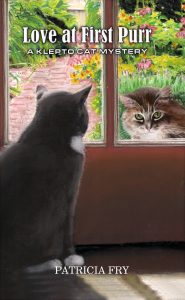 Agatha Christie and Emily Bronte.
If you'd like to celebrate National Paperback Book Day (albeit a day late), pick up one of the Klepto Cat Mysteries, hold it in your hands as you turn the pages and enjoy an escape into the life of the Ivey family, their friends and of course Rags, the klepto cat.
Books 1 – 45 are currently available at Amazon.com and at http://www.KleptoCatMysteries.com in paperback. Book 45 will soon also be available for your e-reader. Book 46 is in the works–I expect to turn it over to my editor within the next few weeks. Moving right along.