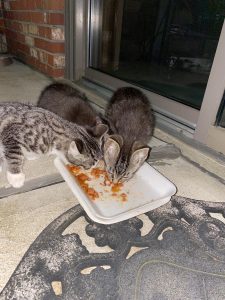 Everyone is struggling to some degree this year. While many of us are at least able and willing to shelter at home and take extra special care of our cats and dogs, this scenario isn't universal. Thousands—dare I say millions—of pets have lost their homes due in some way to the corona virus. Pets are being surrendered. Shelters are being overwhelmed, and the breeding, either intentional or because of ignorance or neglect, continues, which greatly adds to the animal homelessness problem.
On the upside, at least in some areas, more people are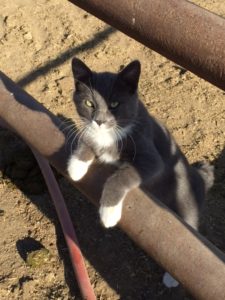 coming forward to  foster cats and litters of kittens. More people are adopting a pet for companionship during these lonely times. One shelter in Nevada reports more adoptions in one two-week period in March than in all of 2019. The ASPCA says that people coming forward to foster has increased by 70% in both Los Angeles and New York. And this story is being told in other parts of the US as well. In some cases there's a waiting list for those who want to adopt because of new restrictions and regulations due to the pandemic making it somewhat awkward to show the available animals except online.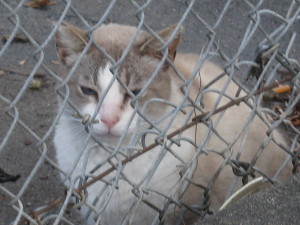 Shelters and rescue groups are doing the best that they can in a very difficult year, but one thing in short supply for many is funding. Most animal welfare organizations rely on donations and donations this year are down. If you're so inclined to help a favorite animal charity, National Feed a Rescue Pet Week (July 26 through August 2)
may be the time to do it.
Start with one or more of your local shelters or rescue groups. If you're not familiar with them, do an internet search using key-words: "animal rescue" or "animal shelter" and your city/county.
Here's something fun to check out in your spare time: Some of the other pet holidays throughout the year: August 8, for example, is International Cat Day, the 17th is National Black Cat Appreciation Day, the 22nd is National Take Your Cat to the Vet Day. And September of 2020, dear cat-lovers is Happy Cat Month. Here's a site listing all of them: