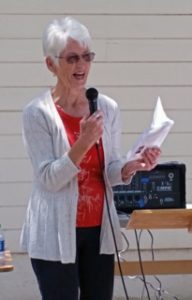 I've had a passion for writing maybe forever and I've followed that passion for pretty much all of my adult life. I started writing for publication in 1973, but before that I wrote stories for my three small daughters, lots of letters, poetry for greeting cards for family and friends, PTA agendas, and prompts for fashion shows.
When I started writing for publication, it was articles for magazines . That's probably when I discovered that I write not only to entertain, but to teach, share, educate, and help. That's what I felt I was doing—what my mission was—all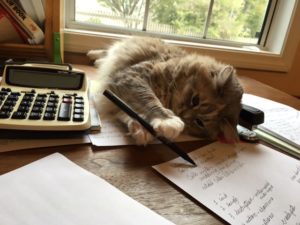 those years I wrote nonfiction. My articles and books were designed to help people learn something, do something better, obtain a better perspective, etc. When I retired into fiction, it just felt right to continue that as much as I could. Within the Klepto Cat Mystery stories, I still strive to teach on solid topics as well as values. Through my stories, I attempt to put forth a good example for people. And people notice. Often I get comments about how good my characters are. Readers say they'd like to spend time with some of my characters.
They'd like to know them, sit down and chat over coffee, count them among their friends. Now that's a lovely compliment for an author, I'd say.