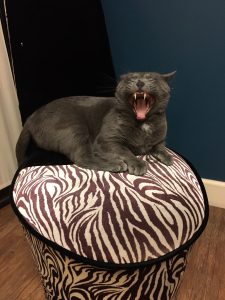 What cat antics prompt you to grab your camera or your paint brush?
Cats are without a doubt some of the most photogenic of all living creatures (including the Kardashians). And they seem to pose almost constantly (yeah, like the Kardashians). Cats are cute when they play, adorable when they sleep, breathtaking when they're alert to sounds or sights out the window, for example. They can be silly one minute and regal the next. I don't know about you, but my cats keep me busy grabbing for my camera. But I have to say I miss more shots than I get.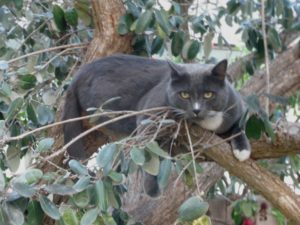 Cats are also little jokesters—they can be clown-like and quickly spoil a good picture by shifting their position, yawning, or simply slinking away. Yet, I continue attempting that amazing, publishable, award-winning shot of Lily and Sophie and other cats I find out and around. Why? I guess I like a challenge. How about you?
But an artist who uses paints, pencils, and such, now they can capture the exact vision of a cat they wish. Some of their results are even believable.