Let's hope you won't have to make a trip to the veterinarian anytime soon. As it turns out, I've been to ours twice in the last two weeks. Last week I picked up Lily's prescription food. I was allowed to walk into the lobby, but I had to stand behind a line, putting me six feet away from the person at the counter. Those bringing pets to be seen had to walk in, announce their arrival, then wait in the car with their pet. That day, I was required to sign my credit card receipt, which I did with my own pen.
Yesterday I called the veterinarian to see if I could get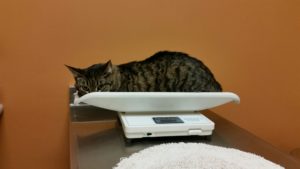 some medication for Lily's ears without actually taking her in to be seen. Lily has seen the vet before with the same ear condition and was prescribed medication at that time. The veterinarian called me later in the day and said, to come on by and pick up the ear drops. I did not need to bring Lily in. Whew! Doing my best to avoid all kinds of human contact, like everyone else. (Sad, isn't it?)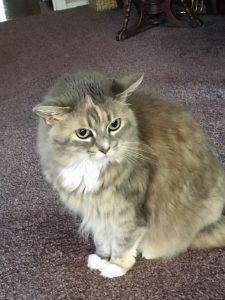 So we drove to the veterinary clinic to find people—most of them wearing masks—waiting out in the parking lot. I joined them and read the message posted on the door—"Wait there, we will serve you in a moment…" (or something like that.)
Now, they are not allowing anyone inside the lobby. The receptionists, techs, and veterinarians step outside to take care of dispensing meds, taking payment, and even consulting with clients. The pets are whisked away and examined and treated while the owner waits outside. Interesting changes. And they did not require a signature when I used my credit card.
By the way, Lily did not appreciate the fact that I avoided taking her to the vet. She still doesn't like having drops squirted into her ears. Well, she doesn't like oral medication, having her nails trimmed, grooming, or anything else anyone does to her, unless it's her idea, then she'll allow you to love on her and pet her. She may look sweet, but she is a diva who rules the roost around here.
Note, the last picture is of Lily after I gave her the ear drop treatment.