WOW!! Read the GREAT new review for the latest in my Klepto Cat Mystery series, Cat-Eye Witness here: http://mochasmysteriesandmore.blogspot.com/2013/10/book-review-cat-eye-witness-klepto-cat.html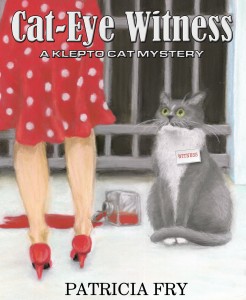 The reviewer says that Catnapped (the first in the series) was one of her favorite book of the year and Cat-Eye Witness has topped that one.
Order your copy for your Kindle at Amazon.com today!