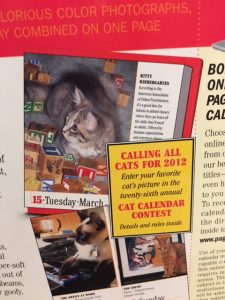 It's seriously unprecedented times. We're all shifting gears and finding new and different ways to cope and to fill our time. That's why I'm offering CATNAPPED, the first in the Klepto Cat Mystery series (Kindle version) for 99 cents for a week starting today. Order your copy at Amazon.com.
Yesterday I talked about challenges in cat photography.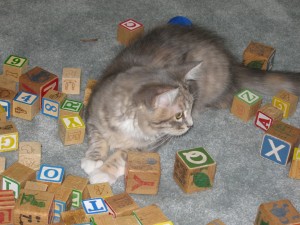 Occasionally, however, the cats cooperate or I happen to get a winning shot. Like the time I won third place with my Turkish van cat, Rosie. She was sitting on the windowsill looking out at an otter that had found its way into our pool one rainy afternoon. At the time I took the picture I didn't know what she was looking at. She turned and posed and the rest is history.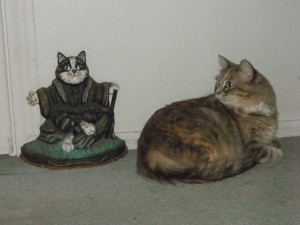 I've since placed with my photography in the Ventura County fair, but rarely with a cat photo. I've also entered pictures in the Cat-a-Day Calendar contest. Don't you love the Cat-a-Day Calendars put out by Workman? Twice they've chosen my photos and both of them were of Lily.
Today's Cat-a-Day Calendar page—for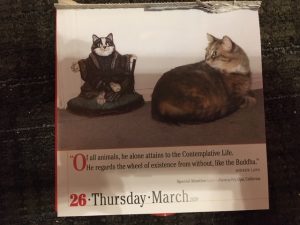 March 26, 2020, you'll see Lily perhaps intrigued by a silly Buddha cat doorstop a neighbor gave me. This is one of those candid shots I happened to get. I sent it to the contest along with several other pictures that I happened to like even better than this one, but the judges evidently liked the message in this shot and it won a spot on the calendar.
The other picture is also of Lily when she was a kitten playing with alphabet blocks. This photo appeared in an earlier calendar and her picture actually appeared on the back of the carton as well.