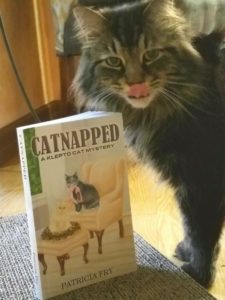 Readers of the Klepto Cat Mysteries get a kick out of my book titles. Some may cringe at a new title, others smile. Some of the favorites seems to be, my latest book, Cats of a Feather, also Mansion of Meows, and Cats and Caboodle.
You may wonder how in the world I come up with these titles. Yeah, it can be a process and a struggle. Other times I have the title before I even write the story. I'd love some help from Rags's fans.
I started Book 42 this week. I've been busy revising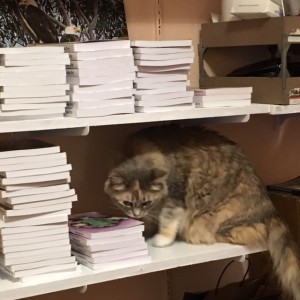 some of the earlier books–refreshing them. So far we've revised Books 1 through 4. Whew! And now there's a new story rolling around in my brain. I'd love to hear some of your ideas for a storyline and/or a title. How about a book cover design idea?
If I use your idea, you get a free book. Come on—speak up, get involved. Leave your comment here or contact me at PLFry620@yahoo.com.
By the way, Cats of a Feather is another hit with fans—it has received all 5-star ratings at Amazon so far. Some say it is the best one yet! I appreciate your comments and feedback. I love that you keep reading and enjoying Rags's adventures. Thank you!