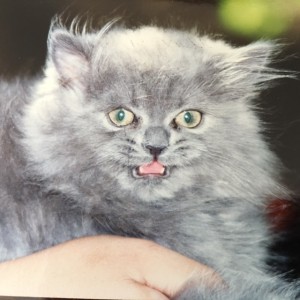 It appears there are a few cats in the running to take the beloved Grumpy Cat's place since his passing. One lives in Austin, TX. Louis is a pure-bred Persian with quite an unpleasant look on his face, but his owners say he is lovable and playful. https://www.bing.com/images/search?q=louis+grumpy+cat&qpvt=louis+grumpy+cat&FORM=IGRE
MeowMeow was abandoned by his original owners and has been embraced by a new one who adores this cute guy. He lives in Taiwan. Here are some pictures of MeowMeow.
https://totallythebomb.com/new-grumpy-cat
Both of these cats are vying for recognition as the Grumpiest Cat on the Internet. Which one would you choose to take Grumpy Cat's place?
(Disclaimer–the sweet kitty pictured is not in the running as the Grumpiest Cat on the Internet.)