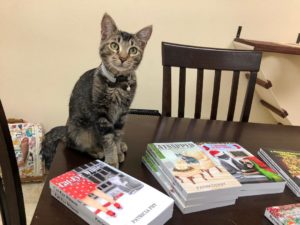 Authors rely on feedback for their work—reader comments and professional reviews are priceless. I pay attention to both the positive reviews and those that are a bit critical. I actually learn more from the critical ones. Fortunately I receive few of those, but some of them have been helpful. What do I learn from critical reviews? In very few cases, I learn how petty and ignorant a person can be. But mostly I learn new and different ways to present my stories—I get some valuable feedback that I actually apply.
As for the positive, flowery, complimentary, beautiful reviews—of course, I treasure and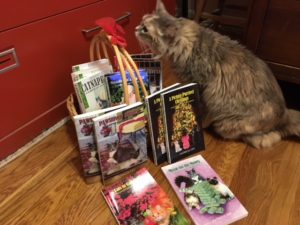 value them. What author doesn't love hearing that her words matter—that she has inspired a reader or touched them in a meaningful way with her story? And believe me the Klepto Cat Mysteries have garnered hundreds of wonderful reviews. Thank you, everyone.
I don't usually enter my books in contests, but recently I entered A Very Meowy  Christmas in the Reader Views Contest and one of the judges has read the book  and she posted a review at their site. It was such a wonderful review I want to share it with all of you.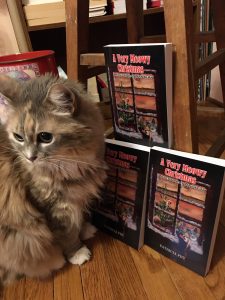 One of my decisions when I first started writing the Klepto Cat Mysteries was to write my stories from a human point of view without giving the cats a voice. My books, as most of you know, are human-driven with a lot of kitty-cat action. This reviewer appreciated that fact. I wonder, do any of you read cozy mysteries with cats where the cat speaks or where the cat has a point of view? I haven't read a book where the cat talks.
Another thing she mentions is that she found it easy to get to know the characters and to follow along with the story even though this was the 38th book in the series. She said she found it so engaging that she plans to read more of my books starting with Book 1. Music to an author's ears!
Speaking of cat mysteries, many of you will remember Lillian Jackson-Braun and her "The Cat Who" Mysteries. I read something about her just recently and learned that she and I share a birthday. Both of us were born on June 20. Wow, that was a bit of interesting trivia (for me, at least).
Here's the link to the Reader Views review of A Very Meowy Christmas.