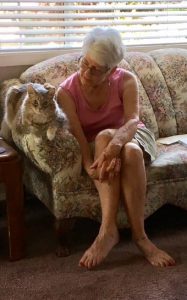 This story was in the news ten years ago, but I thought you might find it interesting. Joy Ciarcia-Levy decided to do a piece featuring four women that others probably consider crazy cat ladies and she really went to the extreme when she chose the four women—all seemingly with serious emotional and/or mental issues.
Heck, many of you may refer to yourself affectionately as a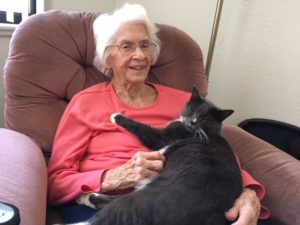 crazy cat lady—as do some of your friends and family. You love your cats. You spoil them. You buy toys for them and consider them when you plan a trip. And
you may have a few cat-related items around your house—a cat-shaped tea pot, jewelry, a cat motif dish towel or cozy throw, for example. Yeah, that's me. I'm one of those crazy cat ladies, but not as crazy as some, it appears.
For example, I don't have 123 cats and have frequent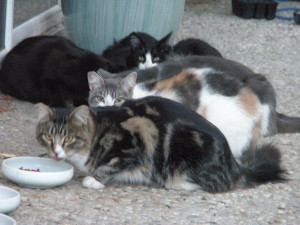 run-ins with animal control about the stench coming from my house. I don't shun friends and adventures outside the house because I'd rather be with my cats. (Sure I'd rather spend a quiet evening with Lily and Sophie than some people out there—but I mean, let's be real.) And I don't treasure my cats over any of my family or friend relationships (although the cats are pretty high on the totem pole). And I don't live in squalor because of my cats. Check out this story and see how you fit into the scheme of things when it comes to the label, Crazy Cat Lady.
https://abcnews.go.com/2020/cat-ladies/story?id=9033354