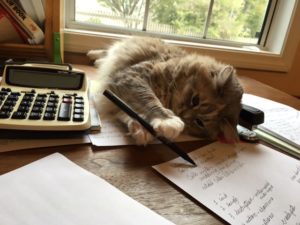 I'm sending out my newsletter this week. It's been a long time since I've done so and there's a lot to share with readers, fans, followers. We've produced six books in the Klepto Cat Mystery series this year so far and it's only October. I expect to offer you at least one more before the year ends.
I'm suggesting a wonderful Christmas bundle for those cat loving readers on your holiday list this year. The Klepto Cat Mystery series includes three beautiful and touching Christmas stories—"A Picture-Purrfect Christmas" (published in 2015), "A Christmas to Purr About" (2017), and "A Very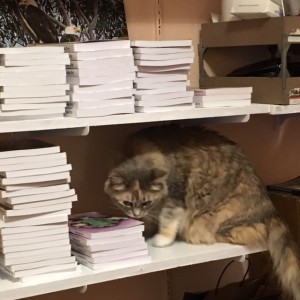 Meowy Christmas" (2019)
Order all three from me and I'll autograph them, enclose three of my beautiful bookmarks and a packet of note cards featuring some of our favorite Klepto Cat Mystery covers. http://KleptoCatMysteries.com
Book 39 is with my editor as we speak and I've started work on Book 40. I plan to continue adding to our list of books. We've also been busy updating some of the older books—re-formatting the print books and taking care of editorial issues.
For those of you who are interested in the publishing aspect of these books, I'll be speaking as a panelist at the annual 805 Publishing Conference at Mandalay Bay in Oxnard, California November 3. I'll be signing Klepto Cat Mysteries along with some of my publishing/book promotion books. Learn more about the great line-up of presenters for this 2-day conference here: https://805writersconference.com
Hope to see you there.