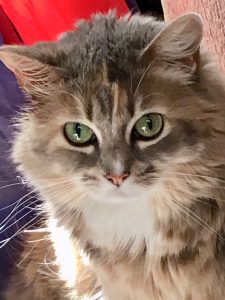 As most of you know I love cats and I enjoy photography. I write about cats, I always have a cat or two, and I'm forever looking for that great shot.
A friend once told me about a beautiful tote bag she saw at an art show and sale along the beach in Santa Barbara. As she described it, it was obvious that she loved that handmade bag. I asked, "Did you buy it?" That would be my knee-jerk reaction to something that impressed me that much. I'd want to buy it–own it–bring it home to keep.
She told me, "No, but I have it up here," she said,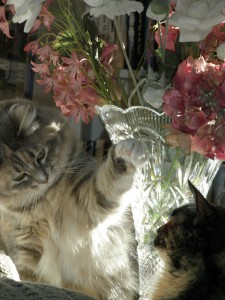 pointing at her head. "It's something I can see in my mind anytime I want and enjoy."
I learned something that day. Just because I adore something tangible or even desire it, I don't have to own it to enjoy it. If it means enough to me, I can always remember it—treasure it in my mind's eye.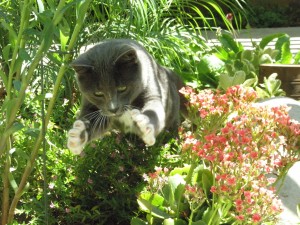 Okay, that was then. That lesson lasted for about an hour, then I was back to, I love it, I want it. And maybe that's why I adore photography. I get to keep an image of the moment. I'm always striving for a better picture. It happens once in a blue moon that I snap something quite wonderful. And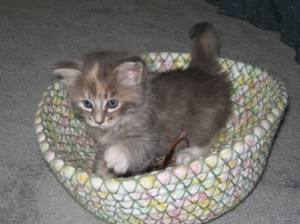 when I do, it's without manipulation because I'm still an old school photographer.
Oh, I've graduated to a digital camera—what fun. And, with the built-in photo program in my computer, I can crop a photo and lighten it or darken it. That's it! So my photos are kind of what you'd call raw. And I do have fun always trying to capture an even better picture of the cats and neighborhood wild birds. Here are a few of my fun photos.