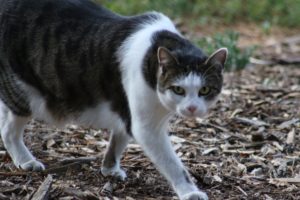 Yes, I'm a cat stalker. I walk most days and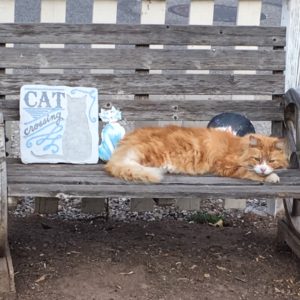 I'm always on the lookout for cats in the neighborhood. Why? I like to see them and meet and greet them. And I often photograph them.
Some of them I know and some I'm only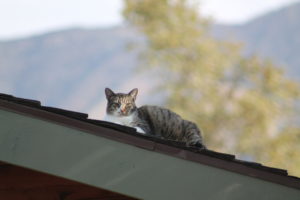 familiar with at a distance. Some peer at me through a window from inside their home, but most are roaming free, climbing trees, hiding under cars, slinking through empty lots, sitting on a rooftop or porch, or curled up in a shady spot in someone's yard.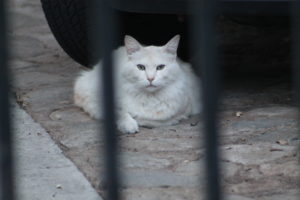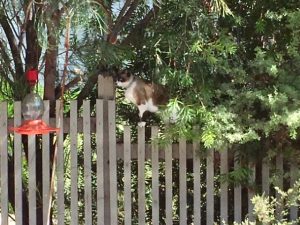 Do you enjoy brief encounters with neighborhood cats while out in your yard or walking around the block? Do you stop to pet the feline greeter at the local pet store or library before conducting business there? Do you smile upon seeing a cat sunning herself on a windowsill? Do you often photograph cats you see out and about? Maybe you're a cat-stalker too.