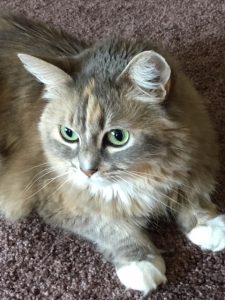 I use a lot of websites and other online resources to locate information, news, and interesting stories for you. I thought you'd like to visit some of them for a few laughs, some hard facts, and entertainment.
http://honesttopaws.com offers fascinating stories featuring all kinds of animals. They seem to lean toward cats—but then cats are fascinating creatures.
http://www.vetstreet.com/cats provides veterinary information as well as keen tips for cat people. This week they're featuring tips for keeping your indoor cat happy.
http://www.thesprucepets.com us a treasure trove of stories, tips, and information on all animals. It's easy to find the topics you're seeking. Beware, this site could hold your interest for hours.
Other sites you might find of informational or entertainment value include:
https://www.catster.com, https://www.thepurringtonpost.com, https://animalplanet.com