Has a cat café opened in your neighborhood? Do you have a place nearby where you can loll in a quiet atmosphere with beautiful homeless cats and share beverages, cookies, and cat stories with other cat people? And maybe you've even adopted one of the cats. I've seen it happen.
What a charming way to get your cat fix or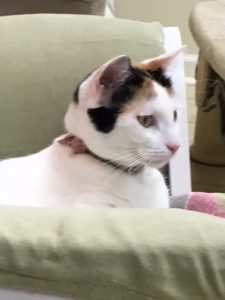 to learn about the purr-sonality of a cat before you take him or her home.  Oh, and if you want a cat-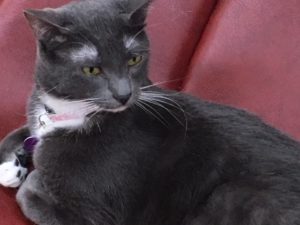 related gift for someone, you can often find it at a neighborhood cat café.
There are cat cafés now in many cities throughout the world. At last count there were 103 in the US. There are ten in Canada. Aside from being a fun place to visit, are they helping our helpless cat population? Catfe Cat Café in Vancouver has adopted out 176 cats in three years. Java Cats Café in Atlanta has adopted 250 cats in a year.
Where do they get the cats for their cafés?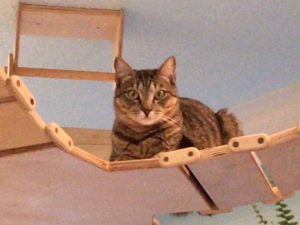 Generally a cat café will partner with a local shelter. And all of the regulations for adoptions apply.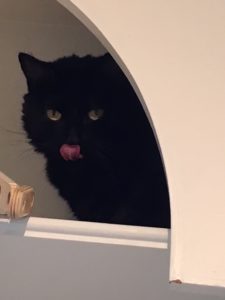 Just where are these cat lounges? New ones have cropped up in Las Vegas, San Diego, Miami, Cleveland and Los Angeles. Crumbs and Whiskers Cat Lounge just opened in Georgetown, Washington DC. Between this lounge and the Crumbs and Whiskers Lounge in Los Angeles, they've found homes for over 900 cats and kittens. If you haven't visited a cat café yet, plan to do it this month. Invite a friend for a cup of tea and a frolic with a delightful collection of cats and kittens. Find a cat café near you here: https://www.meowaround.com/countries/united-states
Or search using keywords, "Cat café + your city or county".
(Note: All of these photos were taken in cat cafes–one in Camarillo, CA, one in Houston)