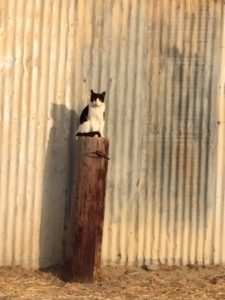 We've touched on this before, but I think it's a topic worth repeating. Many cities worldwide are involved in some version of a Cats At Work Project, where feral cats are put to work inside warehouses, factories, and other buildings to quell a serious or even a budding rodent problem. Some cats work mostly outside—on farms, ranches, in orchards and fields, and around buildings, parks, even amusements parks and ships for rodent control.
It's a win-win situation. The cats have a place to live and are well fed. In turn they keep the rat and mouse population down, thus help maintain a healthier environment for everyone.
This isn't a new concept, of course. Cats have been helping humanity in this way for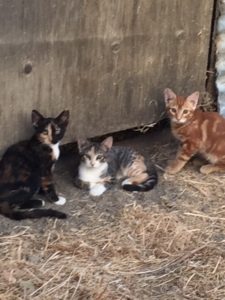 thousands of years, first in ancient granaries and within the budding silk industry. Today, not only are cats being put to work in a variety of areas and situations, many of the cats (I wish it were all of them) are being rewarded with a safe and comfortable place to live. Here's a story about Chicago's rat patrol program involving cats.
https://www.cnn.com/2016/07/15/health/cats-chicago-rat-patrol/index.html
The American Humane Society has a Cats for Barns and Business program. Learn more about how to become involved here: https://www.animalhumanesociety.org/adoption/cats-barns-or-businesses There are many localized animal shelters who participate in similar programs. Google those in your area and find out how to adopt a working cat or to donate to the program