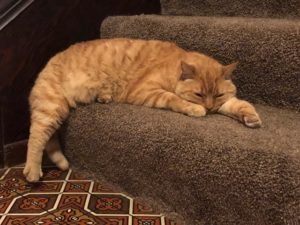 Have you heard of Pretty Litter? They call it that because it changes colors when your cat uses it. But it's not designed to add to your décor or become a centerpiece in your home. The color aspect of this litter is a health aid. It's the first (that I've heard of) color-changing health monitoring litter. Learn more about it here: https://prettylittercats.com/pages/health-monitoring-cat-litter
Here's a site offering a chart showing how to read the colors to determine whether your cat is having issues with her bladder, pancreas, or liver, for example, and it includes frequently asked questions about this product. https://glenmarcinc.com/myprettylitter.html
This product also detects kidney disease, bile duct obstructions, and even cancer. One of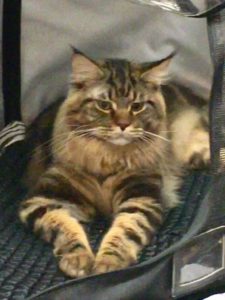 the questions I'd have is, when you know your cat has kidney disease, will the litter show improvement or when the disease is getting worse—you know, levels of the disease?
Want to have Pretty Litter delivered to your home regularly? Here's the site to visit https://prettylittercats.com/ Let me know how this litter works for you.
Tomorrow, author Mollie Hunt joins us with her post on cat cafés. I visited a cat café with Mollie last year in Houston. She lives where there's an interesting cat café, but the one she depicts in her story is quite interesting, as you'll read tomorrow. Yes, Mollie actually shares excerpts from her book to give us the flavor of her cozy mystery. Be sure to stop by and meet Mollie and some of her fictitious cats. That October 31—a Halloween treat.