Oh my, are there are lot of choices when it comes to cat food these days. I don't know if that's a good thing or a bad thing. It probably means there are more excellent food choices for our cats and also more inferior foods that could actually be causing some of the health maladies cats are contracting as they age. Or are we seeing more illness in cats simply because they're living longer?
Feeding cats has become difficult on many levels. Do we feed what they'll eat or what we believe is good for them. Certainly, if they won't eat it, they won't get any benefit from it. But who wants to give their cats food with no real nutritional value?
How do you choose your cat's food? Price? Tradition? The label? What the cat will eat? Or have you actually gone to the trouble of learning about your cat's intricate nutritional needs?
Maybe your cat is like so many now, she requires a special dietary formula for diabetes,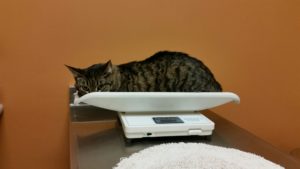 kidney issues, or urinary tract problems. I have a friend whose veterinarian said her cat could no longer have fish in her diet because it was causing crystals in the urinary tract. Our Lily is on a special low protein diet because she has kidney disease. So is over-the-counter cat food harming our cat? Is the higher priced cat food actually healthier for every cat?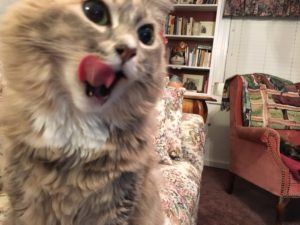 I did some research and I've provided you with some great resources below. Ever hear of the AAFCO (Association of Feed Control Officials). Some say that your cat food should have their seal of approval on the package. What is this association all about? They establish nutritional standards for complete and balanced pet foods. According to experts, you want to buy a product that says on the label, "complete and balanced" and/or that has the AAFCO stamp.
Interestingly, one concern with cat food today is over nutrition rather than under nutrition. Can you believe that? Experts say that this is actually a bigger problem with pet foods today. Here's an in-depth article about pet food standards. It's designed to help you determine which is the best cat food for your cat by label-reading. When you're ready to study the labels on your cat's canned food cans, get out your magnifying glass. You may have noticed that the print is ultra-tiny. https://www.petcoach.co/article/cat-food-standards-by-the-aafco/
Here's a separate article listing the best brands of cat food for 2018. Is your cat's food on this list? https://www.petcoach.co/article/cat-food-standards-by-the-aafco/