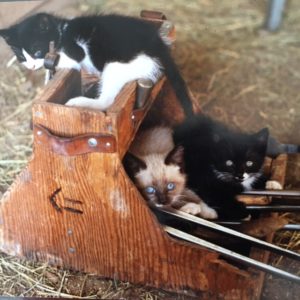 With the onslaught of recent disasters throughout the world, more and more pets have been displaced. Hundreds have been rescued and will be looking for new homes. Some have been taken to new locations many miles from their ravaged communities. Can you imagine the trauma of it all? First there's the stress and fear during the hurricane or earthquake, then the danger and possible injuries, the homelessness, and finally, for the lucky ones, rescue. But, for the animal, the ordeal is not over at the time of the rescue.
There's the trauma of being captured by strangers and then the ordeal of traveling by car, noisy truck, or even plane to new surroundings. That's a lot for a cat to withstand and understand.
What these cats need now are kind folks willing to help them work through the fears and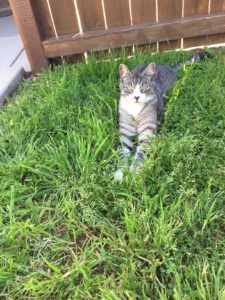 adjust successfully to a loving, stress-free home environment.
If you'd like to adopt a rescued cat, Petfinders is a good place to start. Not only do they list shelters throughout the US so you can find one near you, they offer a lot of information and resources to help you make the best choice for your household and the cat and give it the best care possible. http://www.petfinders.com.
A shelter in Raleigh, NC has 30 cats and kittens displaced by Hurricane Irma that need immediate adoption. In Ohio, there are 67 cats and kittens, victims of the recent hurricanes, waiting to be adopted. There are 23 cats in a shelter in Maine—these came from the Virgin Islands. Sixty-nine dogs and cats were taken to the bay area (California) and are hoping for new homes. More than 150 dogs and cats arrived in Oakland from Texas after Harvey and more than 50 to Burlingame, California. And this is just the tip of the iceberg. Many others states are participating in sheltering and adopting out hurricane rescues, including Virginia, Washington, Tennessee, Illinois, Georgia, and New Jersey.
Again, check in your area to find shelters currently housing disaster rescues and consider adopting or at least fostering one or two cats or kittens.