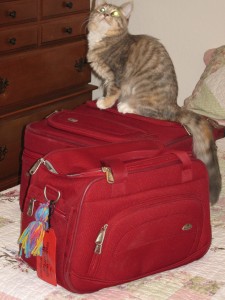 Do you ever find yourself needing a pet sitter—someone to come into your home and feed the cats, clean the litter boxes and/or entertain an energetic dog? Most often, we exchange pet-sitting favors with a willing neighbor, or a relative pitches in to help. My folks used to board their cat at a cool cat spa when they traveled. There were no cages, just a nice series of rooms where the cats could loll and play under supervision. Then there are regular boarding kennels where the cat is kept safe in a large pen and is fed regularly and kept clean, but is one unhappy camper.
Have you ever hired a pet sitter? This might be someone who stays at your house while you're vacationing or traveling on business. Or it could be someone who pops in twice a day to take care of incidentals or who walks your dogs while you're gone. Most pet sitters and house sitters get work through word of mouth and notices they post around town.
Did you know there are pet sitting organizations? In fact, this seems to be a growing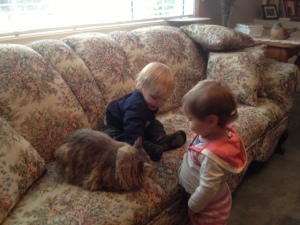 business across the US. There's Rover, advertised as the largest network of pet sitters in the United States. Trusted House Sitters has thousands of employees throughout the world. Then there are the National Association of Professional Pet Sitters, Pet Sitters International, and Pet Sitters Associates—all claiming hundreds of qualified pet sitters in many areas of the US and beyond. Keep in mind that these companies are always on the lookout for new pet sitters—in case you're looking for a fun job with animals.
Pet Sitters International recently released a Pet-Sitting Industry Forecast stating the growth potential for this business. Whether you'd like to be a pet sitter or hire one, you can learn more about the industry and your options here: https://www.petsit.com