One aspect of the Cat Writers Conference is a large awards banquet. Members enter their fiction and nonfiction books, articles, art, and blog posts and some of them win big! Here are a few of the publications our members write for:
Cat Talk http://cattalk.org
Catster http://www.catster.com
Modern Cat http://moderncat.com
Cat Watch http://www.catwatchnewsletter.com
Pets Weekly for all things pet http://petsweekly.com
Animal Sheltering http://www.animalsheltering.org
All Animals http://www.humanesociety.org
Catnip http://www.tuftscatnip.com
The Cat Channel http://www.catchannel.com
The Huffington Post offers this fun and informative page: http://www.huffingtonpost.com/news/cats/
And there are others, including Rescue Me, Cats USA, Animal Wellness, Kittens 101, Ozzie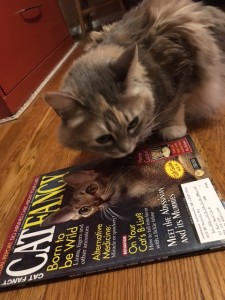 Cat, Alley Cat Rescue, Alley Cat News and The Pet Connection.