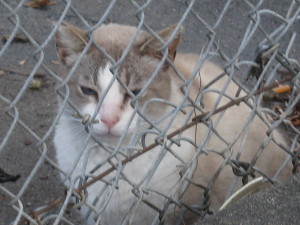 There's a boarding cattery in the UK that specializes in rehabilitation. Owner/operator, Sam, is an aromatics practitioner and Reiki healer who treats cats with everything from allergies to chronic cystitis and digestive disorders and even behavioral issues.
If you have a cat who doesn't seem to be responding to the usual treatments and medications and needs care you can't provide, you might start looking beyond the traditional. Perhaps you've seen a cat in the neighborhood who needs help—people do abandon cats when they move, cats run away or are unexpectedly carted or frightened away from what's familiar to them. We've talked about cats who find their way home over many miles of terrain. But not all cats are GPS equipped. There are many ways to help these abandoned or lost cats.
There are holistic, rehab, and even hospice facilities for cats throughout the US. Heartland Cats in Nebraska, for example, offers rehab, hospice, foster care, and adoptions. I found two facilities in New Jersey who practice holistic rescue and rehab for cats. Here's a list of others in many states: http://www.rescuecenters.com/cats.html
Some cats from these facilities graduate into important jobs. For example, there are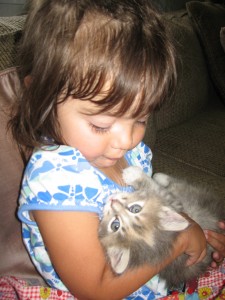 cat-friendly drug and alcohol rehab centers for people. And, at least one prison (this one in Washington state), has a program where cats and inmates rehabilitate each other. And, of course, there's nothing as healing to both child and cat as a snuggly, cuddle time at any shelter.
These are just a few of the jobs and purposes assigned to cats throughout the world. Tomorrow, we'll feature more of them.
I'm guest blogger here this week. Check out my advice to authors: https://kristinastanley.com/2016/04/18/mystery-mondays-patricia-fry-on-shifting-genres/