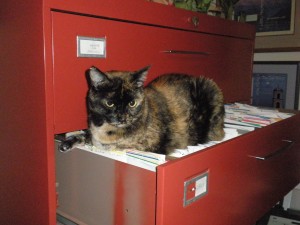 The Klepto Cat Mystery keeps expanding and so does the fan base. Klepto Cat book 16 is close to the finish line and oh what a wild and crazy story it is. If you appreciate silliness with gal friends or even sisters, cousins, and other family members, you may get a kick out of this story. If you like thrillers–this book might tickle your fancy. And if you enjoy kitty-cat action, this could be your cup of tea. Watch for the launch soon. I'll make the announcement here.
In the meantime, I'm working on book 17. The plot is shaping up and I'm beginning to feel the cat energy emerging. That's when I know I have a germ of a good story idea.
I plan to continue the series and I'm going to need more story ideas. I thought it would be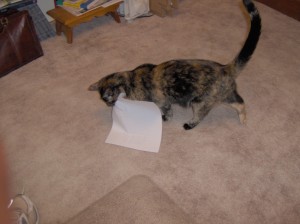 fun to invite readers to get involved. Our nine-year-old granddaughter had the privilege of naming a cat in one series and a main character. She was thrilled when we handed her a copy of the book she helped with. I want to give readers the same opportunity.
Do you have any ideas for a Klepto Cat Mystery plot? Leave your comment here: or send them to me here: PLFry620@yahoo.com. If I use it, of course, you'll get a copy of the finished book with your name on the copyright page as a story consultant, perhaps.