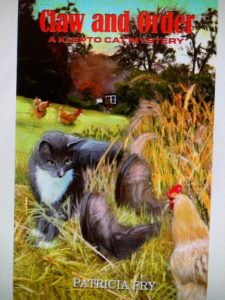 After a lifetime of writing for publication—well, close to 50 years—and hundreds, maybe thousands of magazine articles and around 2,500 blog posts, I have just produced my 100th book.
I've worn out probably five computers, a word processor, an electric typewriter, and a manual typewriter, and I've used up hundreds of steno pads (tablets) and reams and reams of paper.
I've written books on local history, horse care, youth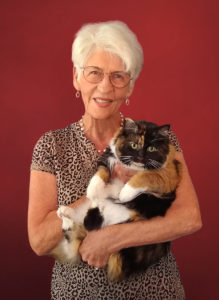 mentoring, long-distance grandparenting, journaling, cats, freelance writing and tons of books on the business side of writing. As you know, my latest venture has been fiction. Nearly ten years ago I retired from my nonfiction work, which was how I earned my living, and began to writing cozy mysteries with cats. I've always loved my work, but I've never had so much fun writing as I am now.
I created the Klepto Cat Mysteries in 2012 and the Calico Cat Mystery series this year (2021). The 54th Klepto Cat Mystery, Claw and Order rings the bell at 100 published books.
Fireworks, balloons, cheers heard around the world (well, maybe around the neighborhood)!!!
Am I going to Disneyland after my accomplishment like the sports figures do? Nope. I'm heading right back here to my computer to start Book 55 of the Klepto Cat Mysteries and continue with Book 4 of the Calico Cat Mysteries, of course, with Olivia at my side or in my lap. I love my life.