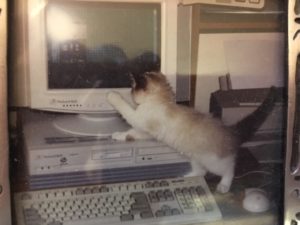 On my Christmas list this year was a new ergonomic keyboard for my computer and a mouse pad.
I'm a writer. I've been writing for publication for over 45 years and I've replaced my "tools" many times over the years. I started out writing articles and books on a manual typewriter. I did a lot of my writing by hand back then, as well, so I went through a lot of steno pads. (Yup, that's what they're still called.) Sitting at a TV tray in a straight-back chair typing wasn't the most comfy way to spend the day.
But there came a time when I graduated to an electric typewriter, then a word processor,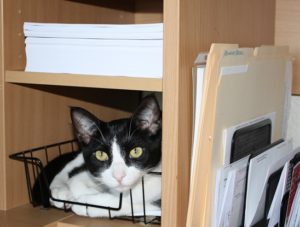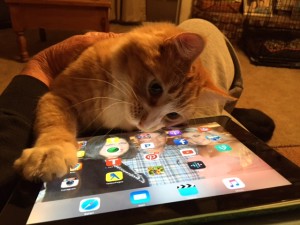 finally a computer—which I've replaced numerous times over the years. I've worn out screens and I've worn out keyboards. I almost wore out my wrists until I discovered the ergonomic keyboard. LOVE this thing. And I have no more pain in my wrists! Well, I've loved all four or five of the ergonomic keyboards I've had. I keep wearing the letters off the keys. It's true. I type so much that the letters begin to fade and finally disappear. After replacing two keyboards because of this, I decided to replace the lettering instead. That worked for a while, until I wore the glued-on letters off. So this year I asked for a new ergonomic keyboard and received one from Santa. THANK YOU.
In December, I began having trouble with my mouse responding. Long story short, we discovered it was the mouse pad that was failing, not the mouse. Have you ever heard of that happening? Yeah, I sure do use the tools of my trade. One of my grandson's gave me a new one with a cat on it, of course.
Do you have a hobby, craft, or business that you pursue so enthusiastically that you wear out your tools and equipment more often than seems reasonable?