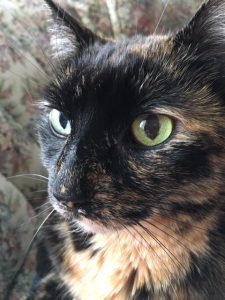 We get to a certain point in our lives when we don't
allow close up shots of ourselves. No more selfies unless the selfie stick is six feet long. But when it comes to cats, all bets are off. At least in my world. I love close-up photography. And I'm always getting in Lily's and Sophie's face with my camera.
Here are a few recent shots of both girls. And I love this one of Katy (who crossed the Rainbow Bridge several years ago.