I got another Amazon review for Catnapped and it wasn't positive. Although there were plenty of readers who loved it the way it was, I'm glad I pulled the original version of this Kindle book and replaced it with a gentler one. Although this reviewer most likely read the original, it didn't sound as though she read far enough to know where the book was going. But the reviewer didn't want to go there.
As you will notice as you read this ebook, I do address some truths related to cats. In my story, cats are missing. Cats do go missing in every neighborhood every year. I touch on some of the reasons why they might be missing and all of the possibilities are real—real threats to our cats. It seems that there's more truth and reality in this book than some people are willing to face. And that's a shame. If we close our eyes to the dangers for our cats, our cats may be in danger because of it.
The new, improved, gentler version of Catnapped is on Kindle now.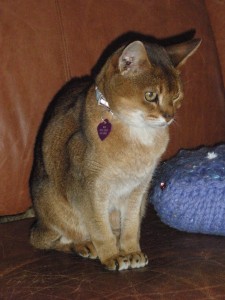 Several reviewers and other readers have found this story to be fun, enjoyable, tantalizing and real. They like the characters, especially the rather quirky cats that walk in and out of the story. The new version has all of this PLUS.
Download your copy of Catnapped, the first in my Klepto Cat Mystery series for $2.99 for your Kindle and see what you think. If you like cats, a little romance and a good mystery, I think you'll enjoy this book. http://amzn.to/14OCk0W