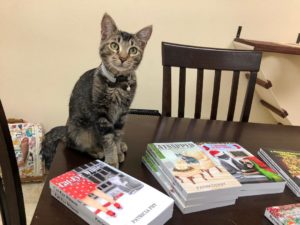 You hear (read) me talking about the Klepto Cat Mysteries. Most of you have read some of them or all of them. But do you ever wonder what others are saying about these books? Oh yes, we get reviews and some of them are over-the-top lovely. It's your appreciation of the stories and your attachment to the cat, Rags, that keeps me enthused about writing one book right after another. As you may know, I'm averaging 6 books per year. Now that's an accomplishment!
And does Rags have fans? Yes he does. Here are a few of the over 1,500 comments the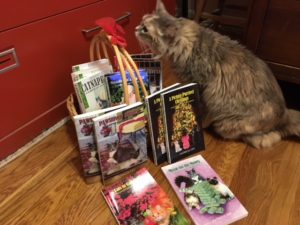 books have acquired at Amazon.
Merriment, Mayhem, and Meows
"I have read and enjoyed this series since the first book was made available. The main characters and their personalities are so well written they seem like old friends. Each story plot involves solving a mystery but each also has twists and surprises that keep the stories fresh and interesting." (Yes! She gets Rags!)
"Intrigue, Laughs, Heart—this book has it all!"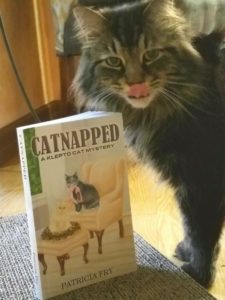 CATalyst for Clues
"The twists and turns in this story were unexpected and heartfelt."
"As with all of Patricia Fry's books, this did not disappoint."
"An extremely entertaining and riveting addition to this wonderful series."
"Exceptional 5-star-plus read."
Cats Don't Squeal
"Extremely entertaining."
"A wonderful reading experience."
Many readers say with each new book, "This is the best one yet!"
Do authors read their reviewer and reader reviews? Absolutely. The positive ones spur me on, and I learn from the few negative remarks we get. But my heart goes out to one reader in particular who wrote recently, "Don't ever let Rags die."
Yeah, he comes close sometimes, but no, I imagine that as long as I live and can write, Rags will continue creating chaos and resolving human issues in his most cat-like way.