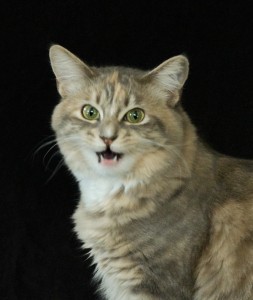 I just learned that this Catscapades Blog has won 2 Certificate of Excellence awards in the Cat Writers Association (CWA) annual Communications Contest for work produced in 2017. Yay!!! It means this blog is a finalist for the Muse Medallion in the Health and General Care category for blogs as well as Any Other Topic, which, in this case, was Travel. I'm one of only eight CWA members to receive two Certificates of Excellence.
The Muse Medallion winners will be announced and the medals awarded at the annual conference in Houston in June.
My cover designer for the Klepto Cat Mystery series, Bernadette Kazmarski, has won again for her wonderful artwork on my book covers! Congratulations, Bernadette!
Come Join Us
If you write about cats or simply enjoy cats, want to learn more about cats, like being around people who love and write about cats, you might be interested in joining this organization. Check out the website here: http://www.catwriters.com
I've attended several of the conferences—always as a speaker. I've followed the Cat Writers
to New York a couple of times, Arizona, Los Angeles and each conference has been jam-packed with fascinating programs, attended by friendly, interesting people, and there have been oodles of cats on the premises. Yes, you can bring your well-behaved cat. The conference committee chooses facilities that accommodate cats and other pets. Some participants bring dogs, ferets. One year, a gal brought a therapy rat. The hotel will even provide a room where your pet can be entertained while you're in a workshop or having lunch. There's often a parade of pets where the animals and people dress up and parade through the lobby.
Often, the conference is in conjunction with a cat show, which is the case again this year. So we get to see even more cats and see what breeds are trending this year. And there are book signings. So I'll have the opportunity to sign copies of the Klepto Cat Mystery and talk to fans. I'm excited.
Let me know if you'd like to join and I'll sponsor you.