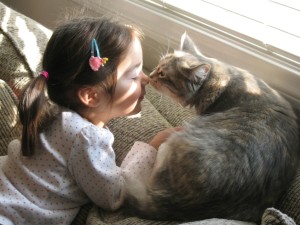 Have you ever thought about fostering cats or kittens? It can be such a help to those who do so much to save homeless cats and to the cats that need to learn how to be in a home environment. Fostering is a way to prepare cats and kittens for a forever home. Foster parents have a lot to teach cats who have never experienced a loving home environment. They can help to evaluate cats and kittens so they're ultimately placed in the right circumstance. A lethargic older cat should probably go to a home without small children, for example. A highly active cat might do well in a larger home with room for a lot of challenging exercise apparatus and children.
A foster home can help create a successful transformation for a cat from the streets to a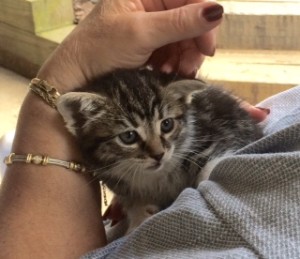 lovely home situation. But it's not always easy being a foster parent. First, there's the adjustment period which sometimes comes with challenges. Sometimes it takes work to acclimate a cat to new surroundings. Then there's the issue of becoming attached to a cat or kitten you can't keep.
Here's a good site that offers nine things you should consider before fostering either a cat or dog: http://www.vetstreet.com/dr-marty-becker/9-things-to-consider-before-you-foster-a-dog-or-cat
Among things to consider are the time it will take for the type of cat you're taking in—does it need to be bottle-fed around the clock? It can take time and patience to help socialize the pet. Are you skilled in potty-training (litter-training) a young pet?
Here's a site with more detailed information about what is expected of a foster parent for cats:
https://www.petcarerx.com/article/how-to-foster-a-cat/865 And if you want even more information, consider downloading this foster care manual. https://bestfriends.org/resources/cat-foster-care-manual
If you love cats, but can't make a long-term commitment to one, consider fostering. Maybe you have a knack for raising newborn kittens or you simply enjoy preparing cats for their permanent home. Foster parents for cats are a special breed of people. Are you one of them? We're entering kitten season. So if you can help with the overflow of cats and kittens left to fend for themselves, connect with a local shelter and see how you can help.