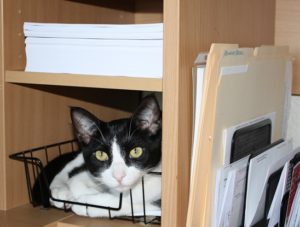 I wrote a recent post suggesting that when you leave your cat alone, consider providing a security blanket to keep her calm and comfortable. I often toss a recently worn, unwashed garment on the bed for Lily and Sophie. When I get home, I can tell it has been used—laid on, pawed, trampled, rolled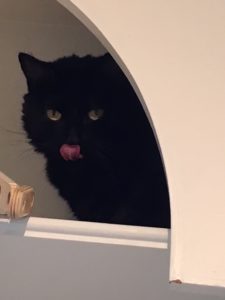 on and probably very much appreciated.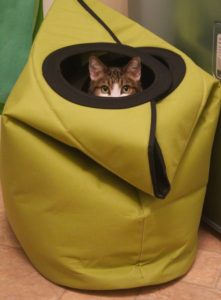 Last week I read that a cardboard box is also helpful to quell any kitty-cat anxiety while you're gone for any length of time. Cats do love boxes and cupboards, cabinets, drawers, baskets… Have you ever unintentionally closed your cat in a closet? It's easy to do because cats enjoy exploring, especially in dark, cozy places behind doors that are usually closed.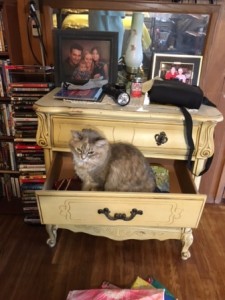 This week delight your cats by bringing in a box. Our cats like large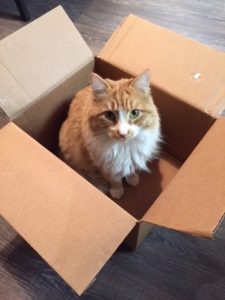 boxes, however, some cats will even squeeze into a tiny box just because it's a box and cats like boxes. I'd love to see pictures of your cat enjoying her box or basket experience. Some cats will even climb into a shoe, baseball cap, helmet, dishwasher, refrigerator, you name it!!!
Be creative and share the results.